Meet Team Peru, our suppliers oldest and most inspirational trade partner. Our history with Team Peru goes back to 2009, when the founder, Joy moved to Peru to learn about domestic violence in a country with one of the highest rates in the world. While building a women's shelter in the small town of Chimbote, Joy had the opportunity to work with local women and ask them what they thought was the most important resource for women experience domestic violence. Almost unanimously, these women expressed that jobs are the single most important resource for women experiencing domestic violence, because sustainable income allows women to leave an abusive partner. Joy founded Fair Anita from the lessons she learned in Chimbote, and to this day their work remains grounded in supporting women's resilience through responsive business relationships.Team Peru is comprised of two cooperatives, one in the small town of Chimbote and one outside the capital city, Lima. Our partners in Chimbote specialize in intricate beaded jewelry. Our partners in Lima specialize in sterling silver jewelry, a difficult field for women artisans to enter as silver work is traditionally a male domain. Team Peru offers support services for women experiencing domestic violence and sustainable jobs that would not otherwise be available to women.How Our Suppliers Support Team Peru​They support Team Peru by helping them employ more women, earn higher wages and reach new customers.​They commit to long term, reliable trade agreements that allow cooperatives to hire more women and make proactive business decisions. Team Peru can count on them to place continuous orders at consistent prices, and that trust results in more jobs and more job security for women.​They recognize the difference between living wage and minimum wage, and pay their artisans more than 3x the minimum wage in Peru. The minimum wage in Peru is 28 soles per day ($8.70 USD), though most people don't even make this this amount. Our suppliers artisans in Peru are paid 90-150 soles per day ($28-46 USD/day).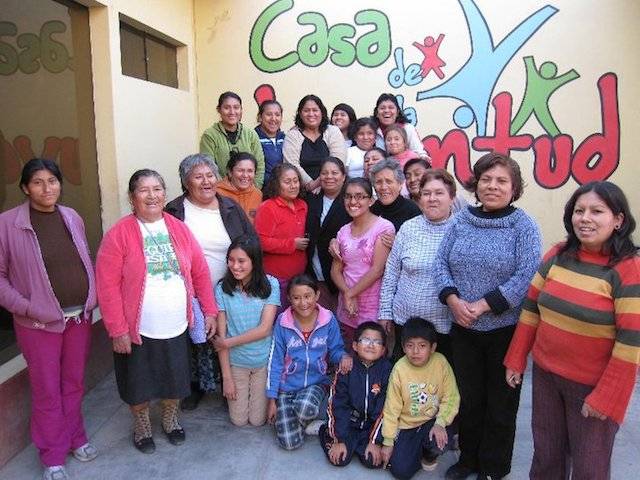 Members of Team Peru and children.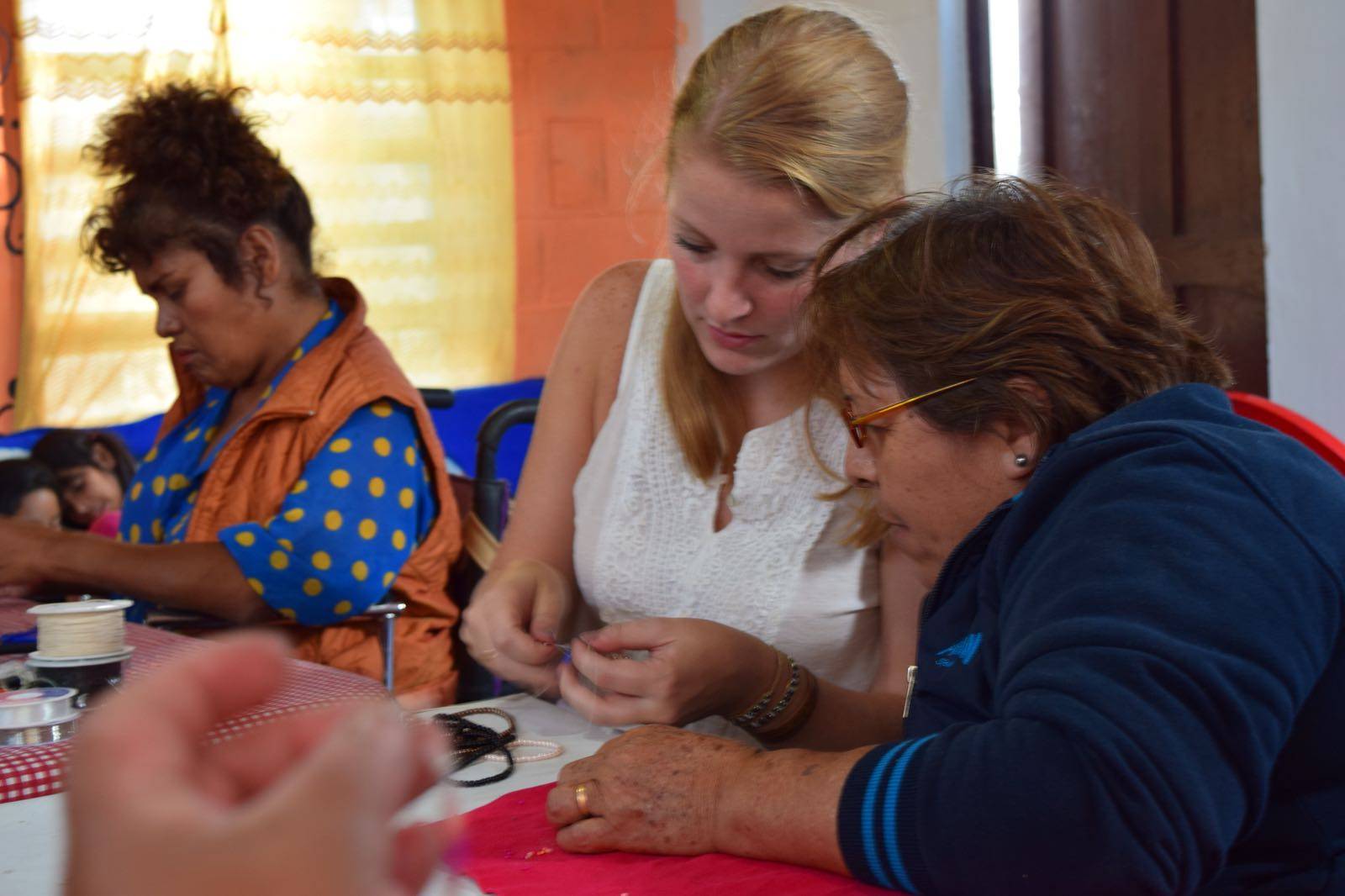 Joy with artisans in Peru!
Joy is the founder of Fair Anita, one of our biggest suppliers.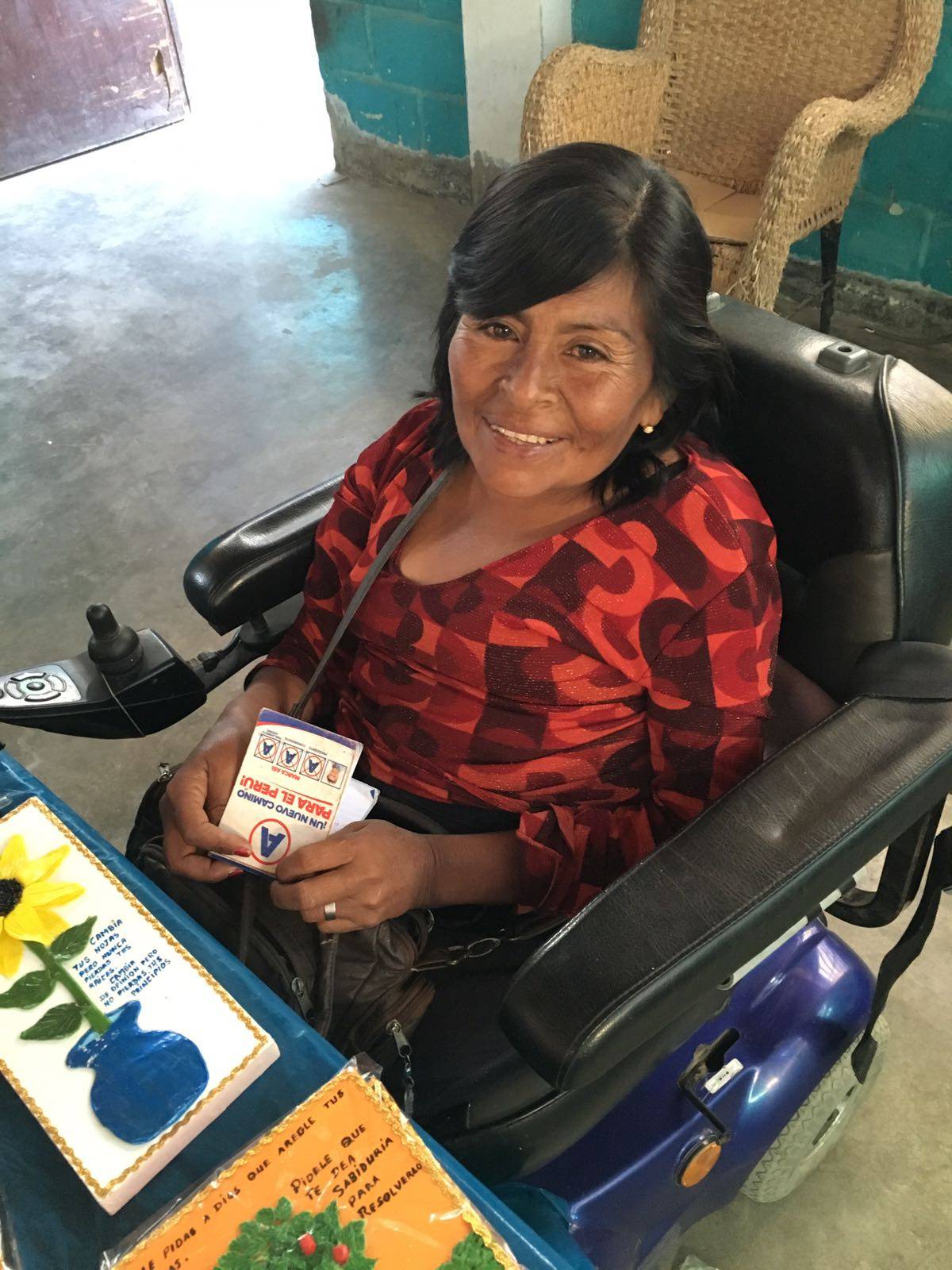 Maritza lives in Chimbote, Peru, one of the largest poorest cities in the world, about 8 hours north of Lima on the coast. She lives in a "quinta," or a shared housing space, with about 12 other families. Maritza has been disabled since she was a small girl, and it is through a non-profit organization that she was able to receive an electric wheelchair, a prized possession in the neighborhood that was previously unheard of. This allows her to get around, as she otherwise lives on her own. Maritza is a self-taught beader with impressive talent. She's determined to create jobs for other women with disabilities in her quinta, so she started teaching them how to create jewelry. Now, there are 16 women who work together to create beautiful designs for you to enjoy. They're very proud to be selling their work in the United States!